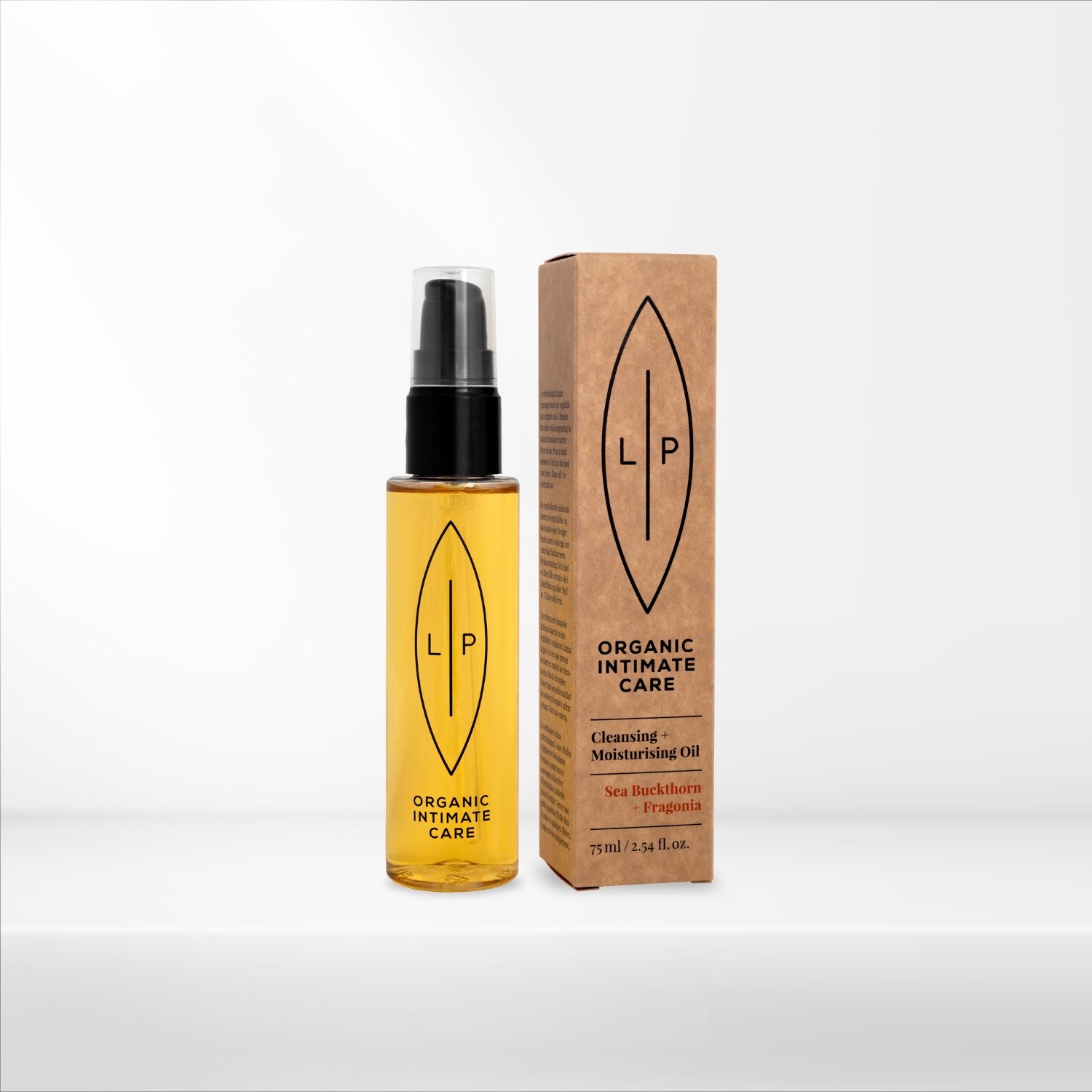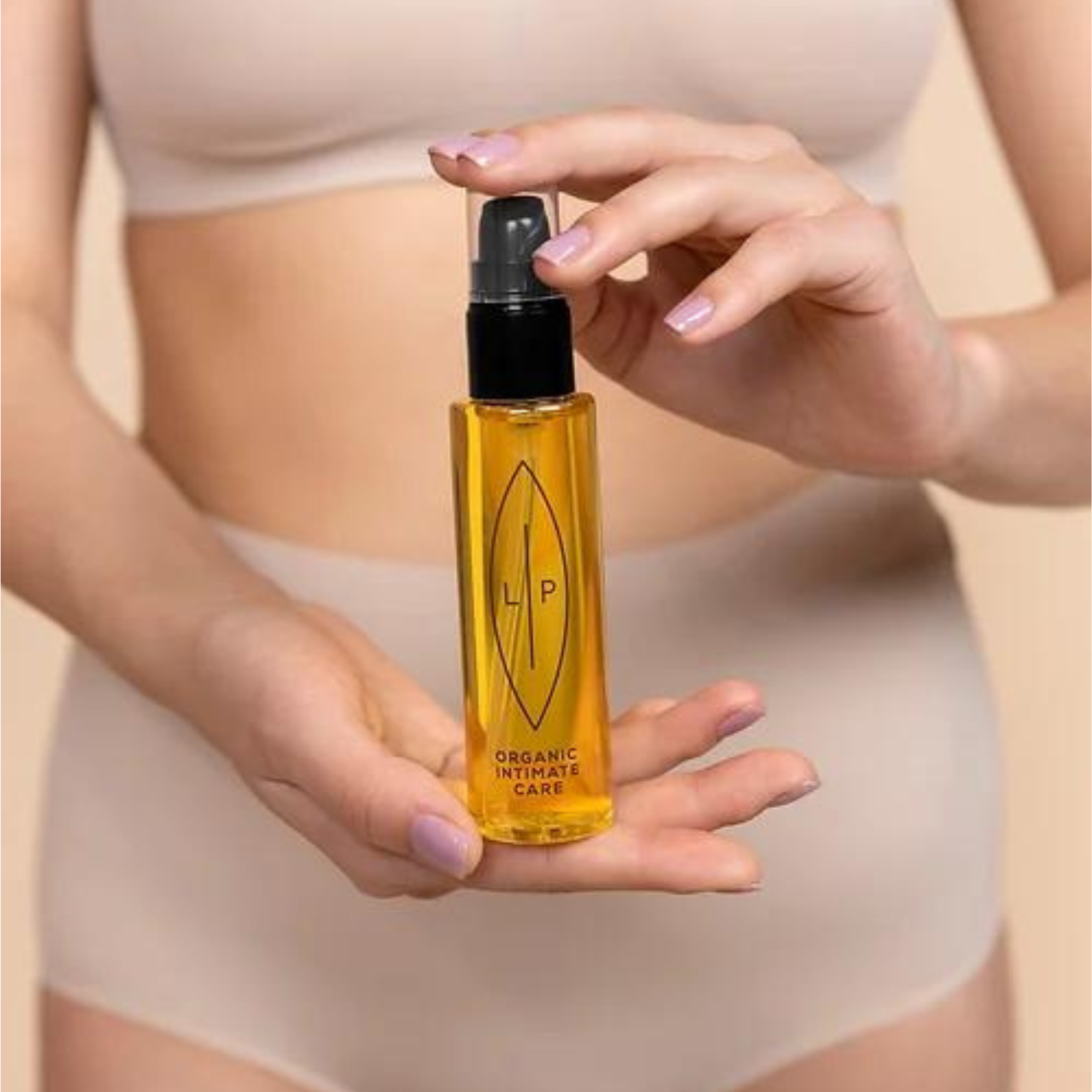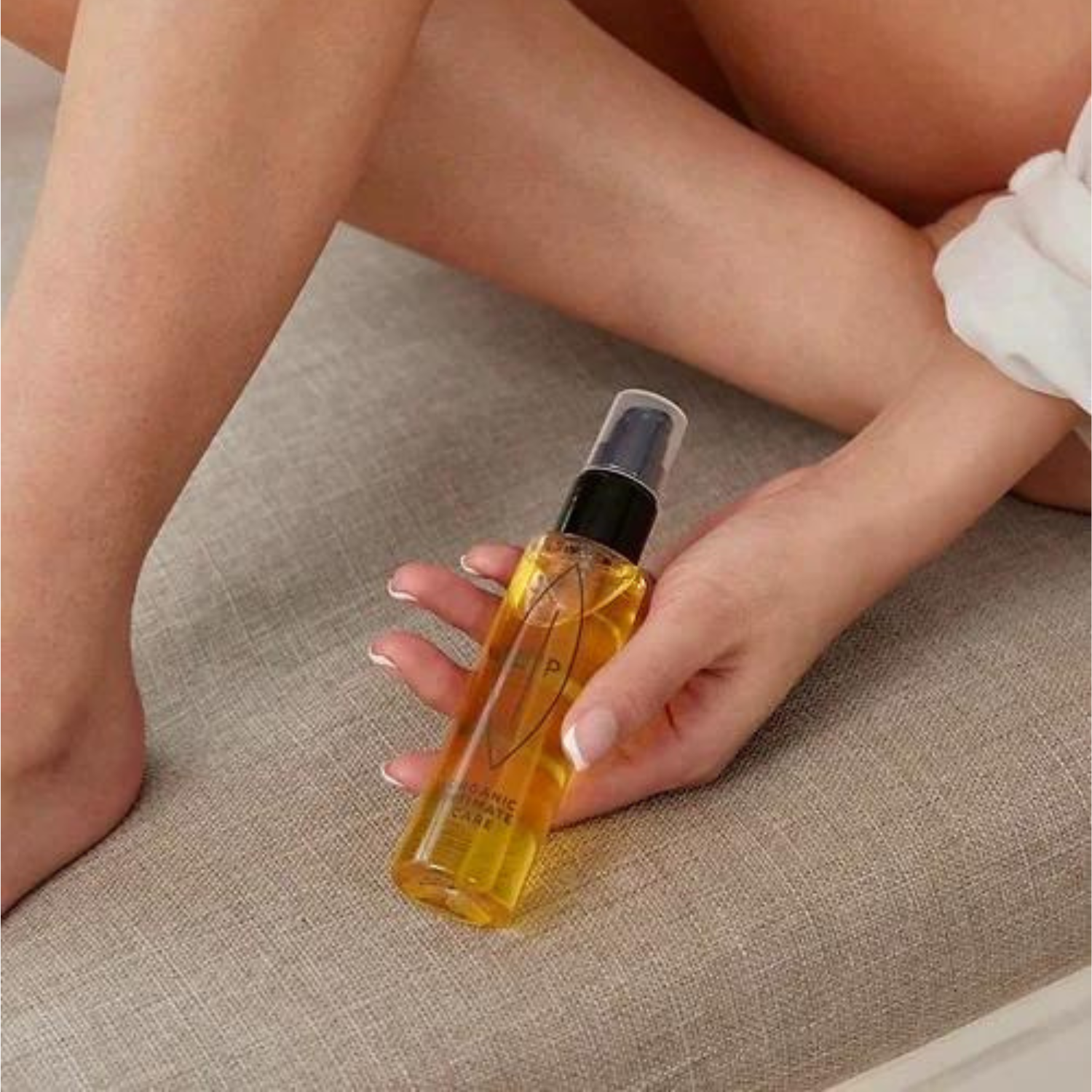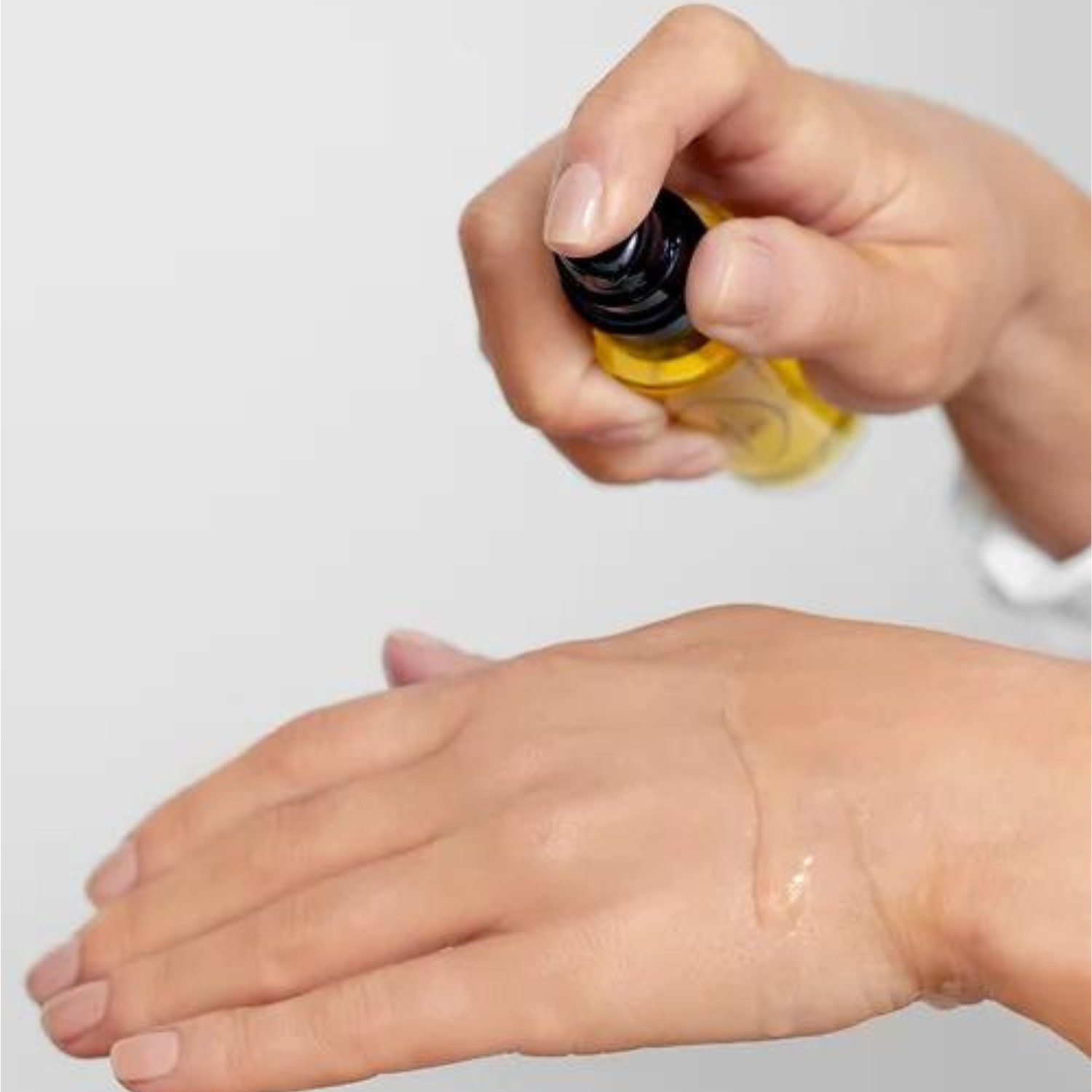 Cleansing + Moisturising Oil Sea Buckthorn + Fragonia
A refreshing cleanser for daily intimate hygiene. Cleanses the skin while supporting its natural moisture barrier and pH balance.
Based on vegetable and organic oils. With Sea Buckthorn, a well-known healer and moisturizer. Sea Buckthorn contains omega-7 which is a fatty acid especially beneficial for mucous membranes. 
The refreshing and emotionally balancing scent comes from Fragonia essential oil which has natural anti-bacterial and anti-fungal properties.
Intimate talk
From Super Fruit to Super Care: Sea Buckthorn's Intimate Benefits
Sea Buckthorn, often hailed as a super fruit, is a nutritional powerhouse packed with an array of essential fats, vitamins, minerals, antioxidants, and an impressive range of phytonutrients including the rare omega-7 fatty acid.
But what exactly makes Sea Buckthorn a game-changer for intimate care? Let's delve into the benefits:
Read more
Intimate talk
Fragonia: Nature's Superhero for Holistic Wellness
Fragonia, a native essential oil from Western Australia, holds a special place in our cleanser due to its refreshing and harmonizing scent. Many of our customers swear by its natural antifungal properties, dubbing it a "life-saver".
Read more