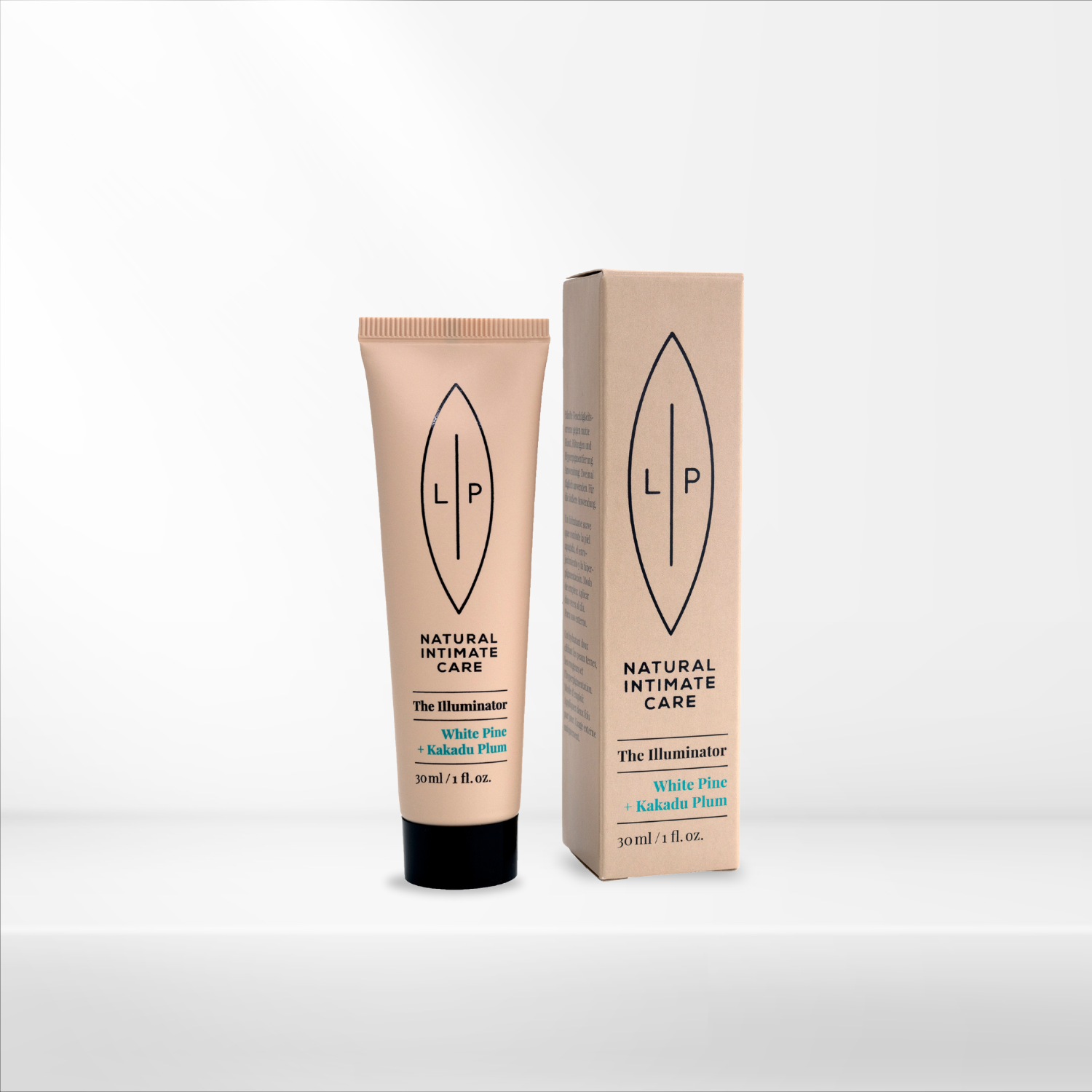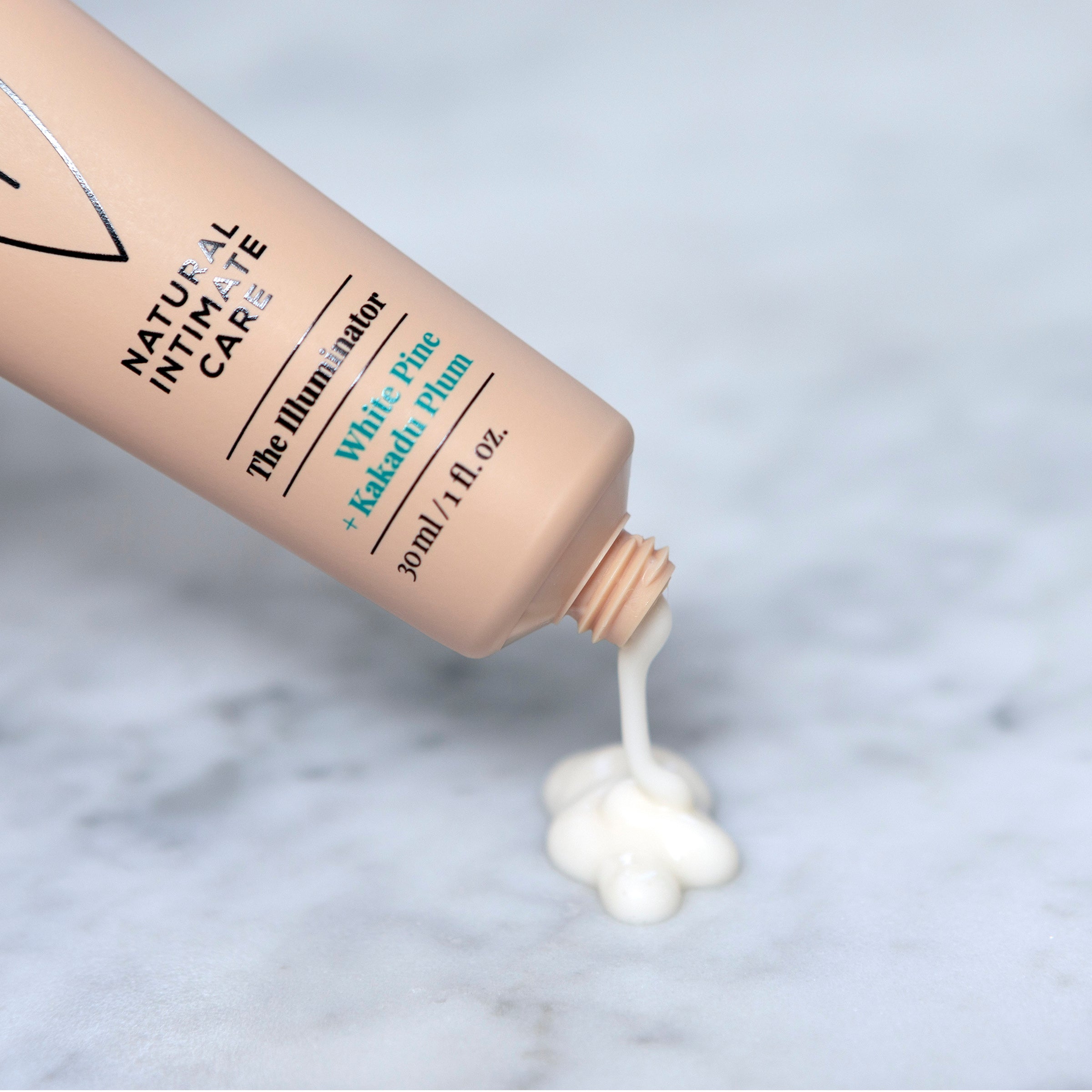 The Illuminator White Pine + Kakadu Plum
The Illuminator is a gentle moisturiser designed for addressing dull skin, redness, and hyperpigmentation. It's created to provide hydration and care to sensitive skin zones, including the outer vulva, bikini, and underarm areas. These regions are prone to issues like skin darkening, yellowness, and dull appearance. Additionally, these areas frequently experience post-inflammatory hyperpigmentation, due to factors like ingrown hairs, blemishes, and, in the case of the underarm area, the combination of deodorants and sun exposure.
What causes skin pigmentation in the intimate area?
Inflammation caused by blemishes, ingrown hair and other aggressors can cause hyperpigmented spots.

With age, the protein present in the skin, go through an oxidation and degradation process that causes skin darkening, yellowness and dullness.
Skin benefits of the active ingredients:
Improves skin tone evenness.

Energizes dull-looking skin.

Improves skin radiance & luminosity.

Induces skin brightening.

Reduces skin redness.

Boosts collagen production.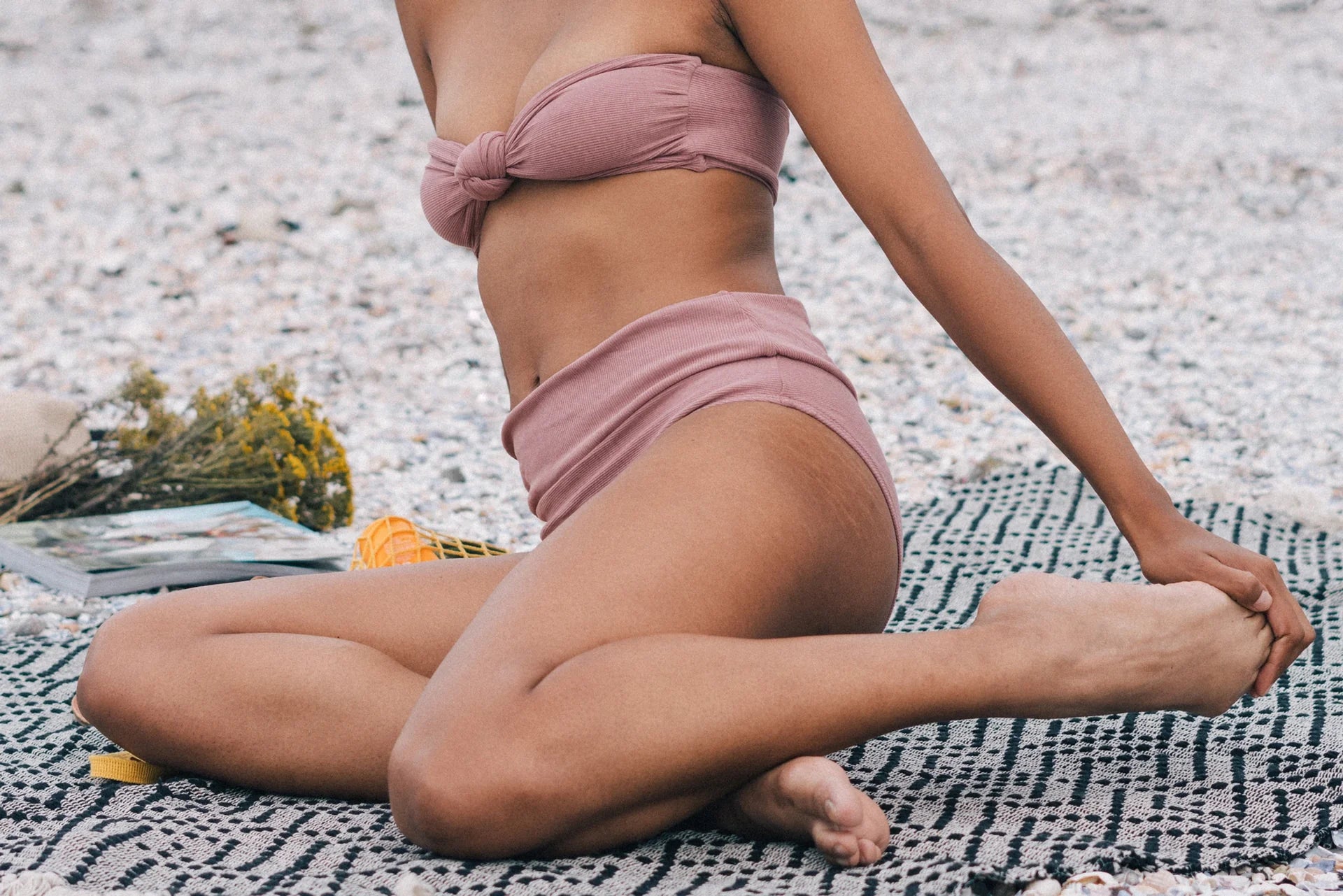 Intimate talk
Preventing skin darkening in the bikini area after hair removal
Skin darkening in the bikini area after shaving and waxing can occur due to a few reasons. One of the most common causes is a condition called post-inflammatory hyperpigmentation (PIH). This happens when the skin becomes irritated, inflamed, or injured during the hair removal process, causing the skin to produce more melanin, the pigment that gives skin its color. As a result, the affected area may appear darker than the surrounding skin.
Read more
Intimate talk
Shaving guide - How to minimize razor burns and bumps
Achieving a smooth shave without razor burns and bumps is absolutely possible with the right approach. By focusing on good hygiene, using appropriate products, and minimizing friction, you can enjoy a comfortable shaving experience. Follow the steps below to ensure a smooth shave while minimizing skin irritations:
Read more